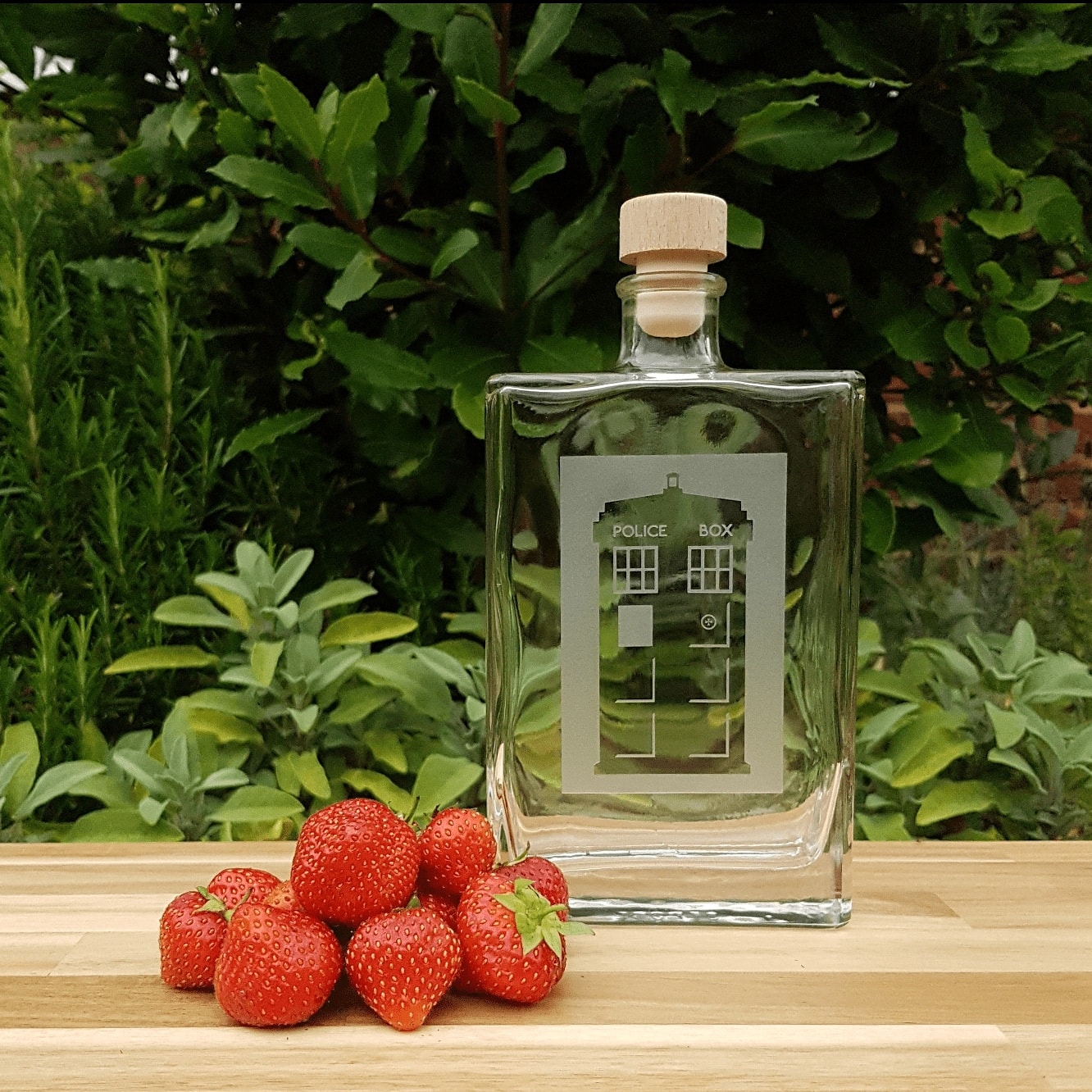 Police Box
Just landed in Sheffield!
Created as a tribute to the real police box in Sheffield city centre and to many happy childhood memories hiding behind the sofa.
General Information:
Height (without stopper) 18 cm
(with stopper) 20 cm
Width 10 cm
Depth 4 cm
Stopper: unfinished wood with synthetic polyethylene bung.
Unfortunately it is not bigger on the inside, so its volume is 350 ml.
Please remember, you are buying an empty bottle. You get to fill it with your favourite tipple.